The Vines Lake Property - Exploration Opportunity
VInes Lake Zinc-SIlver-Gold Property
Lomiko Metals Inc. holds the rights to 1,342 Ha located in the south western corner of the Cassiar Gold District or 'Cassiar Gold Camp' as it is often referred in the Liard Mining District, NTS 104P, (Figure 4.2). The Vines Lake property's northern boundary crosses Hwy 37N 7 kilometers south of the unincorporated settlement of Jade City. Highway 37 N bisects the property north to south.
The claims cover rocks of the Sylvester Allocthon, the Cassiar Platform and the Cassiar Batholith. The Cassiar Gold Camp hosts both the Table Mountain Gold Property and the Taurus Property both owned by Hawthorne Gold Corp. On these properties are located a number of past-producing high grade gold mines, the majority of which are underground and a few small open pits. Total documented lode and placer gold production to date from the Cassiar Gold District is about 425,100 oz (13,222 kg) of gold.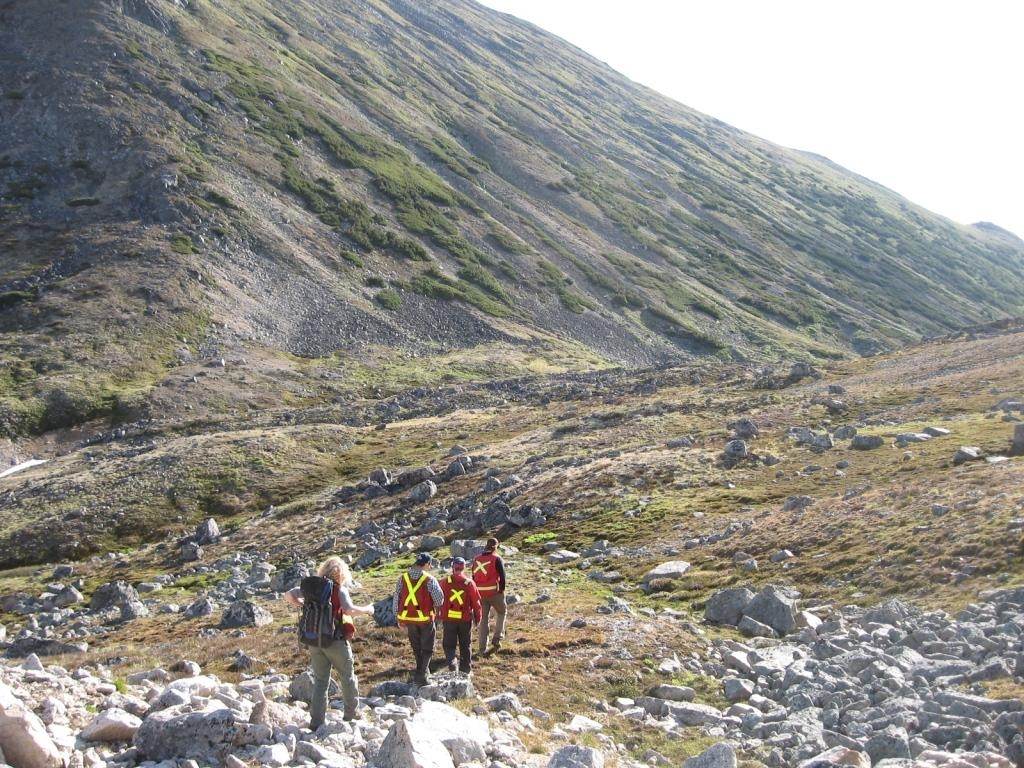 Exploration on the Vines Lake Property began in 2008 with a helicopter Magnetic Gradiometer & VLF-EM survey completed in July of that year by CMG Airborne for Lomiko Metals Inc. and is documented in the report titled 'Report on a Helicopter-Borne Magnetic Gradiometer & VLF-EM on the Vines Lake Project', Project No. 2008-008, dated October 21, 2008. This survey consisted of the acquisition of high resolution magnetic gradiometer data along with VLF EM data in an effort to identify the geologic units and to target potential mineralized structures.

In 2011, an exploration program conducted by Lomiko Metals Inc. which comprised a soil geochemical survey, reconnaissance geological mapping and litho-geochemical sampling programs. A total of 1,366 soil samples were collected from a total of 1,447 sample sites. An anomalous zone of zinc in soil presented an interesting target and required further investigation. A total of 74 rock samples were taken either for ICP analysis or for future lithological referencing.

One lithogeochemical sample of quartz vein in slatey argillite located proximal to the Road River/Rosella Formation contact and within the anomalous Zinc in soil zone returned 1,170 ppm Zinc. In this quartz vein sample, 0.5% very fine grained metallic mineral disseminated throughout and within hairline fractures. The mineral was most likely sphalerite. The granodiorite rocks of the batholith were locally weakly to moderately magnetic which would explain the geophysical magnetic anomalies seen in the 2008 survey.

The 2012 Vines Lake Exploration program comprised a two phase program of a soil geochemical survey and secondly a geological mapping, prospecting and litho-geochemical sampling program. The program was designed to infill sample the zinc in soil anomaly discovered in 2011 and to investigate the potential source of the anomalous zinc in soil values.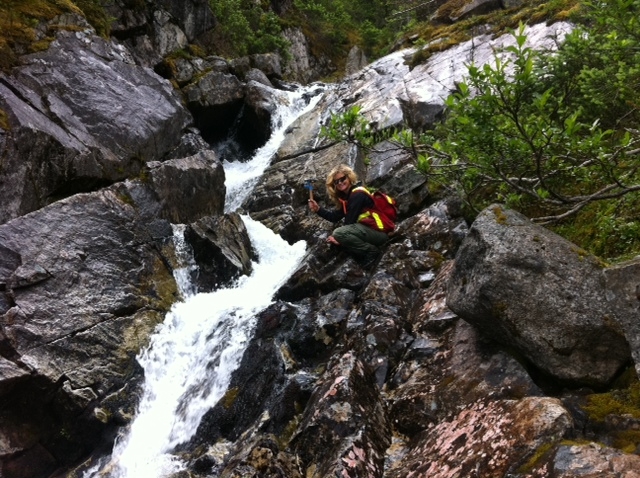 T
he 2012 mapping and rock geochemistry surveys were successful in locating the bedrock sources of the prominent zinc-in-soil anomaly that was outlined on the west side of Vines Lake.


Magnetic Anomalies at the Vines Lake Property
Soil analyses results have outlined numerous anomalous gold values up to 0.279 g/t mostly on the eastern side of the property adjacent to China Minerals Mining's Table Mountain Gold property. Silver anomalies, also seen on the eastern portion of the property and not always coincident with gold anomalies included results up to 19.50 g/t. Numerous Barium and Bismuth anomalies are outlined, with results returning values up to 1413 ppm and 3.48 ppm respectively.
Zinc values in soil, on the western side of Vines Lake were by far the most anomalous on the property with values reported up to 2,429 ppm. One anomalous zone on the west side of the property measures 108 Ha with an average Zn value of 430 ppm.
The company focused efforts on a large data collection program that would identify new high-grade gold vein systems and other intrusion related mineralization in proximity to the Cassiar Batholith and its associated boundary contacts, over which Lomiko's Vines Lake property claims are located.